Chicago Urban Art Society (CUAS)
May 09
"Opposites Attract: An Illustrative Exhibit"
June 14th - July 27th
May 07
[video]
New exhibit opens on Friday, June 14th!
[video]
May 01
[video]
[video]
"SAVE-THE-DATE
3rd Annual Slow & Low: Community Lowrider Festival
Sunday, August 11, 2013
11am - 7pm
#Pilsen #SlowAndLow #Lowrider @CUAS600Cermak"
Apr 23
Cinco de Mayo Pop-Up Restaurant @CUAS!
 POP-UP restaurant to celebrate
Cinco de Mayo
Sunday, May 5, 2013 at 6:30pm
$10 Discount Code E22FD8
Purchase tickets at this link: https://www.gusta.com/events/471-french-flipped-pop-up-at-cuas
VIEW PICTURES > MEDLEY: Collage Group Exhibition |
"Medley: A Collage Group Exhibition," physically embodies how artists embrace the universe's entropic decline, capturing the world's chaos and melding it into a medley of meaning." —
Chicago Weekly, Amelia Dmowska
"It was the wide breadth of interpretation that made this show linger in my head. As I left the gallery it began to snow on that April night, but I didn't care. I didn't care about the ugly side of collage that mucked up my search engine, either, the wedding boards and baby-shower planning, because all of the images and thoughts in my head were fresh and unexpected." —
New City, Todd Renier
Medley: A Collage Exhibition on display now.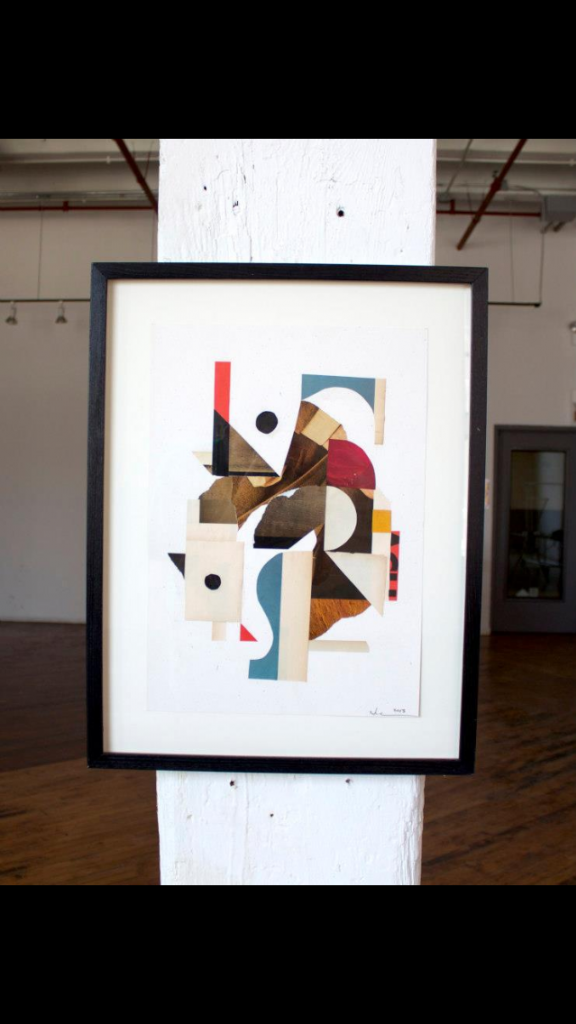 REVIEW> CHICAGO WEEKLY > Recommends Current Exhibition -
Meddling With Chaos- Derived from the French word for "glue," the collage art form is in itself a microcosm of the human desire to raise order from chaos.
REVIEW > NEW CITY > Recommends Current Exhibition! -
RECOMMENDED What first comes to mind when I think of collage? I picture adhesives and ephemera being used in a two-dimensional scale. Unfortunately, I also think about Pinterest and capitalism, and…
MEDLEY: A Collage Group Exhibit featuring national and international artists.  On display NOW.  
Gallery hours: Friday 6-9pm and Saturday 1-5pm. 
Mar 24
New Exhibition: Opens Friday, April 12th
[About the Exhibition]
Medley: A Collage Group Show #2
Curated by Peter Kepha 
This will be the Chicago Urban Art Society's second installment of the inaugural group show "Medley" that exhibited on May 11, 2012. "Medley" series presents artists that work within the genre of collage or, assemblage. Contrary to the general publics knowledge of this medium as simply affixing papers, ephermera, or objects to a two dimensional surface, the Curator selected a grouping of national and international artists practicing collage-work in both two and three dimensional techniques. 
Looking beyond the expected and pushing constructing boundaries within the digital, analog and sculptural collage culture, "Medley" encourages viewers to consider, "What you think of collage can always change.".
[Participating Artists]
Emily Hassach, Chicago; Richard Vergez, Florida; Peter Kepha, Chicago; John D Whitlock, New York; Tom Tebby, United Kingdom; Jirayu Koo, New York; Leonardo Ulian, London; Tamar Cohen, New York; Michael Waraksa, Chicago; Caco Neves, Sao Paulo; Fred Free, Massachusetts; David "Netherland" van Alphen; Ashkan Honarvar, Norway; Jennifer Gunloc, Los Angeles; Cecil Touchon, Colorado; Sammy Slabbinck, Belgium, others to be announced.
Mar 20
The Chicago Urban Art Society was just invited to join The Cooperative a Chicago Ideas Week community partnerships program!  Super excited to join this initiative. 
About: The Cooperative - Is made up of innovative, empowering and commmunity-driven individuals breaking down silos and sparking change across Chicago.  Members of the Co-op share our commitment of investing in this great city, through building or leading socially vested businesses, innovative nonprofits and grassroots initiatives pioneering what it means to be an entrepreneur. They're doing work with a purpose. And we're bringing them together to achieve even greater things through this close network of thinkers.