Chicago Urban Art Society (CUAS)
Mar 20
[video]
Mar 18
View 2013 Lowrider Sponsorship Information!
[video]
Chicago Urban Art Society presents Slow&Low: Community Lowrider Festival for the THIRD YEAR!  Save the date and stay posted for tons of updates.  Registration is NOW open too!  
Mar 16
[video]
Mar 15
More than a pretty face? Public art projects take aim at neighborhood ills -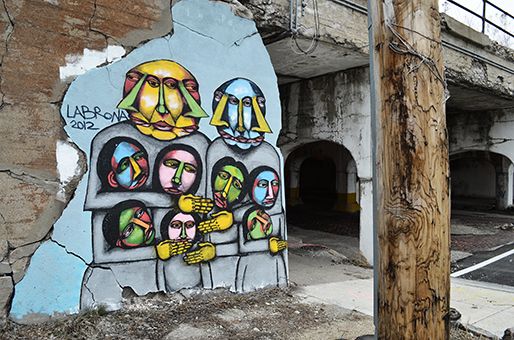 Windy City Artist Alley - Outdoors Edition is coming to Pilsen!  
[A pop-up, creative market presented by Chicago Urban Art Society]
Sunday, June 16th
Sunday, July 21st
Sunday, August 18th
INTERESTED VENDORS SHOULD SIGN UP HERE.  (upon approval)
From Ra Joy at Arts Alliance Illinois…
Arts Alliance Illinois will be releasing the findings of a new research study that documents the impact of the arts sector on Illinois' economy and workforce.  According to the study, each year nonprofit arts and cultural organizations and their audiences in Illinois:

 - Contribute at least $2.75 billion to the state's economy
 - Support more than 78,000 full-time equivalent jobs
 - Deliver $324 million in local and state government revenue
Feb 16
Strategy+Space for Creative Collaborations
Save-the-Date: Art As Our First Language Annual Spring Fundraiser on May 23rd for Elevarte Community Studio at Chicago Urban Art Society
Save-the-Date: Yollo Fundraiser at CUAS on September 13th. 
Jan 21
Ruben Aguirre, Jr. commissioned piece by Chicago Urban Art Society (CUAS) for the Ada Street Restaurant fundraiser, 2012.  
Jan 16
CUAS has partnered with Cureeo.com!
Cureeo is an online marketplace for a selective group of emerging and established artists to reach a national network of buyers and collectors. Their newest feature "Art Impactor" allows organizations to showcase and highlight artists they have exhibited.  (https://www.cureeo.com/artists/)
Chicago Magazine: A New Perspective on the City Beautiful Movement
[video]
Dec 17
"…among the best exhibitions in Chicago this summer." — Big thanks to CUAS friend, Robin Dluzen from New American Paintings, blog contributor. Exhibit: Stacy Rozich READ MORE HERE
Dec 09